PAPHOS AIRPORT (PFO) INFORMATION
Origin
Airline
Flight no.
Scheduled
Est./Actual
Status
No flight arrivals were found at Paphos Airport.
Destination
Airline
Flight no.
Scheduled
Est./Actual
Status
No flight departures were found at Paphos Airport.
Car Hire at Paphos Airport
UNBEATABLE VALUE CAR RENTAL
Free Amendments | Free Cancellations | No Card Fees




Paphos Airport - All Information on Paphos Airport (PFO) Paphos Airport
P.O. Box 62320 P.C. 8063, Pafos, Cyprus
phone +357 25123022
phone+357 26806446 (Lost + Found)
emailcustomerservices@hermesairports.com
call_end+357 26 007100 (fax)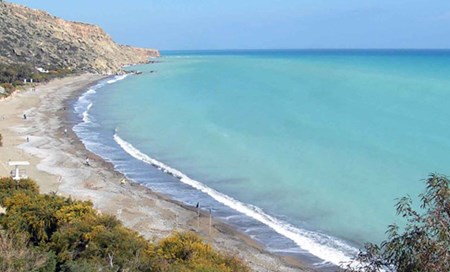 Paphos International Airport is located on the island of Cyprus, and is nearby to the city of Paphos. It is only one of two international airports in the country, and is rated as the second busiest in terms of passenger traffic. Currently, the airport handles 2.5 million per annum. It is recognised by its official IATA code of PFO, as well as its ICAO code of LCPH, and is managed by Hermes Airports Ltd, the same company that is in charge of operations at Larnaca International Airport, which is the busiest airport on the island. Together, these two airports handle around seven million passengers per annum. Paphos Airport has a selection of facilities for its passengers, a number of options for ground transportation and is served by several airline companies.
The airport of Paphos mainly serves the western half of Cyprus, as it is located along the south-western coastline of the country, approximately 6.5km or 4 miles southeast of the city Paphos. It is particularly nearby to Mandria, Timi, Acheleia and Anarita, while just northwest of the airport is Rikkos Beach and to the northeast is the Asprokremmos Dam. The city of Paphos is south of Peyia and Poli Crysochous, as well as the Paphos Forest, and is to the west of Limassol and Larnaca. Inland to the northeast are the areas of Troodos, Klirou and Nicosia. The airport is the main gateway to all the wonderful resorts on the western side of Cyprus, which include Coral Bay, Paphos and Limassol, and is nearby to a wide variety of tourist attractions. Paphos itself has many interesting historical aspects, and in the area there are champion golf courses, lovely beaches and breathtaking mountain trails. The city offers numerous options for accommodation.
Arrivals, Departures and Airlines at Paphos Airport
The main airline company of Paphos International is Ryanair. Ryanair declared this airport to be their fiftieth base earlier in 2012, and now operate over eighty flights a week to a wide variety of destinations. Their permanent year-round flights head for Chania, London-Stansted, Milan and Thessaloniki, and seasonal flights are available to Budapest, Frankfurt, Kaunas, Krakow, Memmingen, Pisa, Rome, Stockholm, Venice and other locations. EasyJet and Transaero are other important carriers at the airport, with flights to Birmingham, Bristol, Doncaster/Sheffield, Dublin, East Midlands, Manchester, London, Glasgow and Edinburgh. A few additional airline carriers present include Cyprus Airways, Enter Air, British Airways, Germania, Jet2, Jetairfly, Jet Time, Primera Air, Rossiva and Bulgaria Air. Most of the airport's carriers only offer seasonal flights.
Currently, the airport's facilities are capable of handling up to 2.7 million passengers per annum. Since the airport has been under the control of Hermes Airports Ltd, the terminal building was renovated to ensure that customers receive efficient service and enjoy a modern passenger building.
The airport of Paphos is a relatively new construction, as it was only opened in November of 1983, whereas many other airports in the world have existed since the earlier 1900's. At first it was very small, capable of handling only 200 passengers at a time, and could serve only four jets. There was also only one baggage reclaim conveyor belt in the arrivals area. The first flight of the airport was by Cyprus Airways to Athens, in March 1984. In time the airport steadily grew in passenger traffic and popularity. In 1990 the terminal building was divided into two separate sections, one for arrivals and the other for departures, and in 2004, the airport was the final stop for the Olympic flame, before it reached Athens, its destination. Athens was the city to host the Olympic Games in this year. The management of both Paphos Airport and Larnaca Airport was taken over in 2006 by the company of Hermes Airports Ltd, who had ambitious plans for two new and modern airport facilities. The "new" Paphos was completed in November of 2008, while the newly upgraded Larnaca International was completed in November of 2009.
Today Paphos International Airport consists of a modern, single terminal building with twenty-eight check-in desks, seven airline gates, 17 remote aircraft stands, four security screening positions, three ticketing positions and three luggage carousels. Passenger facilities also include one CIP lounge, Wi-Fi connections, a selection of shops and restaurants, a duty-free store, a bank, baby changing areas, first aid services and a tourist help desk. The entire airport is accessible to passengers with mobility challenges. In the arrivals area several car rental companies are available. Many passengers hire a vehicle from Paphos Airport, as the public transport services in Cyprus are not extensive and there are no railway services available. Most of Cyprus residents own a private vehicle for their transport needs.
However, there are a few options for ground transportation to and from Paphos Airport. The public bus Routes 612 and 613 take passengers between the airport and Paphos Harbour, and between the airport and the city center of Paphos. They are available approximately every hour when flights are due for arrival or departure. Taxis are also available from outside of the terminal building at all hours. On the airport grounds there are parking facilities for passengers and visitors with a total number of 800 spaces. Future plans for the airport include the building of a four-lane access road, as currently, the B6 and A6 motorways are susceptible to congestion.
The local telephone number to call for further Paphos Airport information is 77778833, and from international locations passengers can call +357 26 007100.
Parking at Paphos Airport
See options for parking services at Paphos Airport.
Hotels near Paphos Airport
There are a number of hotels to suit all budgets and requirements at or near Paphos Airport.
Additional Services and Amenities at Paphos Airport
At Paphos Airport you will find the usual array of bars and restaurants, airport lounges and shops.
Things to do in Paphos
There are a number of activities to suit all ages and interests in the region - see a selection of tourist activities in Paphos City in Cyprus.
Services at Paphos Airport
Useful Information about Paphos Airport