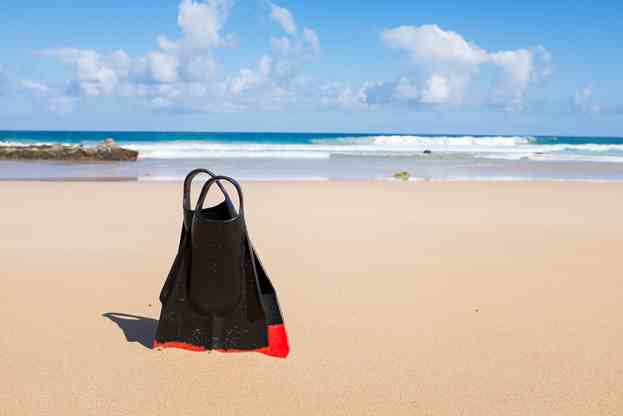 Paphos Tourist Attractions
Paphos International Airport is located on the island of Cyprus, and just 6.5 km southeast of Paphos, a very charming city that lies alongside beautiful Mediterranean coastline. The airport is a hub for Ryanair, but has flights by several other airline companies as well. A large number of the airport's passengers arrive on seasonal flights, and are tourists visiting the western side of Cyprus, which is known for its lovely beaches, champion golf courses and breathtaking mountain trails. Paphos attractions are plentiful as well, ranging from a magnificent water park to several interesting historical sights, of which some are UNESCO World Heritage Sites. The airport of Paphos is a very convenient arrival point, as several options for ground transport are available into the city, and vehicles from rental car companies can be arranged.
Paphos, also referred to as Pafos, is typically Greek in nature, and enjoys a fairly isolated location on the island of Cyprus. The city has a number of interesting archaeological attractions and a rich history, but it has many more lively aspects to it as well. In the lower Paphos area (Kato Paphos), visitors enjoy a large number of bars, nightclubs and upscale restaurants. In summer, temperatures in Paphos average 29 degrees Celsius, and the beaches that are part of the town's most popular attractions are busy. Many of these beaches have even received the prestigious EU Blue Flag award for cleanliness. Beaches to the west of Paphos are generally more natural and rugged, with larger waves.
Alykes Beach is one of the quieter beaches of Paphos, and is perfect for sunbathing and swimming. It is to the south-east of Kato Paphos. Another lovely sandy beach nearby is Faros Beach, ideal as well for a quieter outing. It features a large sandy expanse and a couple of large sandstone rocks. Visitors will also find a few kiosks from where basic refreshments can be purchased. This beach can only be reached by car or scooter. Approximately 8 km north of Paphos is the Kissonerga Bay Beach, with a tropical feel to it because of the surrounding banana plantations, and Vrysoudia Beach is an area that has more facilities, such as toilets and restaurants. Visitors can also hire sun loungers and parasols. The busiest is the Municipal Beach, located in central Kato Paphos. Perhaps because it is the perfect example of a "beach", with long stretches of soft, golden sand and ideal swimming conditions. A variety of amenities are within easy walking distance as well.
A few of the most popular Paphos attractions are landmarks and monuments. The Tombs of the Kings is a Cypriot World Heritage Site, about two kilometers from central Kato Paphos, and is an impressive array of underground tombs and chambers that are still in good condition. They are believed to have been used by people of Neo Paphos in the third century and in later years as well. The name of the impressive necropolis came about because of its grand appearance, rather than it being used by royalty. Visitors can freely explore seven fully excavated tombs, one of which even has its own underground atrium. On the western side of Kato Paphos the Nea Paphos Archaeological Site is an ancient city that was constructed in the 4th century BC. The city used to be enclosed by huge walls, and its streets were built in a rectangular shape. Although much of the site was destroyed in an earthquake, visitors can still see various attractions such as the House of Theseus and the House of Kionysos Village, with some particularly stunning Roman mosaics.
From the top of Fort Paphos visitors enjoy spectacular views over Paphos Harbour and the marina. The fort has existed since the end of the 14th century, and was built by the Lusignans. In September it is also the location of the seasonal Paphos Aphrodite Festival that is frequented by a large number of people. Further historical attractions of Paphos include the Agia Solomoni and the Christian Catacomb, an interesting tomb complex that is also the burial ground of the local Seven Machabee Brothers, the Agios Lambrianos Rock-Cut Tomb, two vast underground caverns that are open to the public, and the Hrysopolitissa Basilica and St. Paul's Pillar, with is an extensive historical site with many ancient attractions. A church that can be viewed which is considered as one of the most beautiful by locals is the Agia Paraskevi, and it features no less than six domes, as well as a number of fifteenth century frescoes that have recently been restored.
Since that Paphos is known as a place of sun and sea there are many attractions based around water. The Aphrodite Water Park is located at Posidonos in Paphos, and offers all-day entertainment for the whole family. There are fast water slides, named as the Five Lane Racer, the Free Fall and the Fast River, just to mention a few, as well as more leisurely "rides" such as the Lazy River. For younger children the park features the Kiddies Pool and Mini Volcano. Children of under three years of age may enter the park for free. Another wonderful family outing is the Paphos Aquarium, at Artemidos 1 in the Kato Paphos area. The aquarium features over seventy different tanks which are filled with all sorts of fish and other marine creatures. The crocodiles are also a major attraction, and there is a restaurant and gift shop on the premises.
The Paphos Bird Park is a zoo-type attraction that is loved by residents and tourists. Although there is a multitude of colourful and exotic birds to view, visitors will also find many other animals at the park, such as giraffe, antelope, ostriches, lizards, snakes and enormous tortoises. The Bird Park has a lovely play area for children as well.
As one can imagine, scuba diving is a very popular sport in Paphos. The underwater scenery of the Mediterranean is absolutely spectacular. There are about thirty dive sites nearby, and a few wrecks are of a particular interest. They include the Wreck of the Achilleas and the Vera K shipwreck. The Valley of the Caves and the Amphorae Reef are other wonderful areas in which to dive. Ancient pottery can even be found in the shallow waters nearby the reef.
Nearby to Paphos, attractions include Limassol with the impressive Limassol Castle, Adonis Falls, Akamas Peninsula, Akamas Heights, Coral Bay and Polis, popular for outdoor activities and recreational attractions. The tourist help desk at Paphos International Airport can provide further information regarding all the wonderful sights of Paphos and the surrounding areas.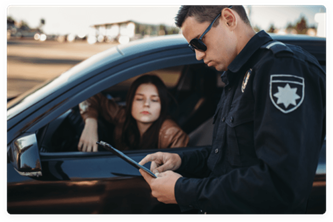 Get Your International Driver's Permit in 2 hours
An IDP is a requirement to drive or rent a car in many foreign countries. It is also a United Nations regulated travel document for your safety and ease of travel. Avoid additional stress whilst on your travels...
ORDER NOW
UNBEATABLE VALUE CAR RENTAL

FREE
Amendments,
FREE
Cancellations,
NO
card fees!

airport_shuttle Need Airport Transfers?
Useful Information about Paphos Airport