Train Transfers To and From Paphos Airport



Paphos International Airport Train Transfers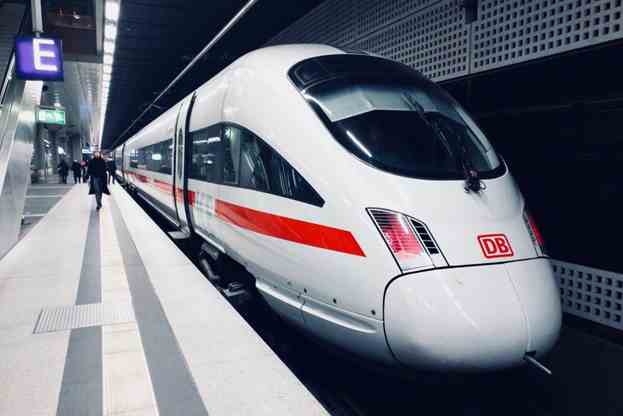 Paphos International Airport is located a few kilometers from the city center of Paphos, in Cyprus, and is one of the country's busiest airports, even though its passenger traffic is only around 2.5 million per annum. The larger of the airports in Cyprus is the Larnaca International Airport, nearby the city of Larnaca, further to the east of Paphos. Paphos Airport, with the IATA code of PFO, offers several forms of ground transport, however, there are no direct trains to and from the airport. There are also few options for train travel on the island, and most people drive their own vehicles or a rented car. Currently there are no future plans to build a Paphos International Airport train station.
At the airport, there is just a single terminal building, however, it is modern and spacious enough for the number of passengers it handles on a daily basis. In 2008 the airport building was completely renovated. This was a project that was initiated by Hermes Airports Ltd, the current operators of Paphos and Larnaca Airports. The terminal is well equipped with facilities for all its passengers. There is a bank, a few shops and restaurants, WiFi connections, currency exchange services, a baby room and a tourist information desk. Several car hire companies can be found in the arrivals area as well, that offer affordable vehicles for all travelers who prefer a more private form of transport. As mentioned there are no airport trains available, but public buses are a cheap way to travel into the city of Paphos. Passengers could also take a taxi to any nearby destination or to any of the towns in Cyprus.
The public buses are Routes 612 and 613, and they are available approximately every hour. The first is a convenient way to reach Paphos Harbour, while the second runs to the city center of Paphos. Both buses have numerous stops along the way, and will only cost a few Euro for a single journey. Although frequently available, it is best to consult their schedules as they vary according to the time of the year and the flights available to and from the airport. The airport buses provide a connection to many other city and intercity buses, and from the harbour there are several ferry services available.
From 1905 to 1951 there was a narrow gauge railway that operated in Cyprus, covering a distance of 122 km, or 76 miles. The railway system had thirty-nine stations, stops and halts, and was referred to as the Cyprus Government Railway. It's main destinations included Famagusta, Prastio Mesaoria, Angastina, Trachoni, Nicosia, Kalo Chorio, Morphou and Evrychou. The railway line was never very successful, as just three years after its construction it was already operating at a loss. It was eventually closed due to financial reasons, however, there was also an extension built that was used up until 1974, which served the Cyprus Mines Corporation. The past railway stations of Cyprus have now mainly be demolished, or turned into various other facilities, such as police stations or public works department warehouses. The Morphou Station became a grain storehouse, and the station at Evrychou is now a sanitary center and forest dormitory.
Cyprus has been rated as the country that holds the highest car ownership rate in the world. There are approximately 742 cars per 1000 people. By private motor vehicle is therefore the most common form of transportation. Bus services are quite popular as well, but are somewhat limited.
Although a large number of Cyprus visitors fly to the airports of Paphos and Larnaca, many also take a ferry to the island. The two main ports on the island are those found at Limassol and Larnaca, and they both serve cargo, passenger and cruise ships. Limassol is busier than Larnaca, handling the majority of cargo and cruise ships. Paphos has a harbour as well, and so does Vasilikos, and although not as large as the other two, are also important for sea transport.
Cruises to or from Paphos Harbour are available through/by Honeywell Incentives at www.honeywellincentives.com and by Atlas Travel & Tours at www.atlastravel-cy.com. There are also many other companies that are involved with ferry services in Cyprus. A few include Regency Travel & Tours, Chronos Travel, Pluton Travel & Tours Ltd, Xenos Travel by Royal Holidays, Travel2Relax, Open Skies Travel & Tour and CPC Events Ltd.
Although there is no Paphos International Airport train station, passengers will find the buses and taxis convenient, or a rented car even better. Staff at the airport's information desk can provide more details regarding transportation in Cyprus and from the airport. The airport's contact number for local calls is 77 77 88 33.