Paphos Airport Arrivals (PFO)
Not all flights may be showing. If not available use search above to find your flight by airline, airport or flight number.
Origin
Airline
Flight no.
Scheduled
Est./Actual
Status
Bristol (BRS)
TUI
BY6676
07:55
Delayed
Exeter (EXT)
TUI
BY6682
07:55
Scheduled
Amsterdam (AMS)
Transavia
HV5517
08:00
Scheduled
Derby (EMA)
TUI
BY7666
08:05
19:58
Landed
Luton (LTN)
easyJet
U22591
08:20
Delayed
London (LGW)
TUI
BY5664
08:20
Scheduled
Birmingham (BHX)
TUI
BY7622
08:40
Scheduled
Thessaloniki (SKG)
Ryanair
FR5111
08:45
Scheduled
Baku (GYD)
ASG Business Aviation
ESW78
08:47
Delayed
Edinburgh (EDI)
easyJet
U23317
09:05
Scheduled
Manchester (MAN)
TUI
BY2648
09:15
Delayed
Bristol (BRS)
easyJet
U22901
09:20
Delayed
Manchester (MAN)
easyJet
U22269
09:30
Delayed
Newcastle (NCL)
TUI
BY1626
09:55
Scheduled
London (LGW)
easyJet
U28655
09:55
Delayed

Poznan (POZ)
Ryanair
FR637
10:00
Scheduled
Glasgow (GLA)
Jet2
LS157
10:15
Delayed
London (STN)
TUI
BY5658
10:30
Scheduled
Leeds (LBA)
Jet2
LS405
10:35
Scheduled
London (LGW)
easyJet
U28661
10:35
Scheduled
Manchester (MAN)
Jet2
LS937
11:00
Delayed
Newcastle (NCL)
Jet2
LS515
11:00
Delayed
London (STN)
Jet2
LS1525
11:00
Delayed
Treviso (TSF)
Ryanair
FR8646
11:40
Scheduled
No flight arrivals were found at Paphos Airport.
Flight Arrivals at Paphos Airport
Paphos International Airport is one of the larger airports in Cyprus, and is only one of two that handle international flights. Due to its location, it is an important gateway to the western side of the country. The airport is recognised by its official IATA code of PFO, and is served by several airline companies, of which Ryanair is the carrier that handles the majority of the airport's passenger traffic. The Paphos International Airport arrival area has all facilities required by its passengers, and from just outside the terminal there are several options for ground transportation.
Passengers can fly to Paphos International Airport from a large number of international destinations. However, many of the airport's airline companies only offer seasonal flights. Thomson Airways and Thomas Cook Airlines are two of the airport's main carriers, and their flights arrive from Birmingham, Bristol, Belfast-International, East Midlands, London, Glasgow, Manchester, Newcastle upon Tyne and Leeds/Bradford. These are seasonal flights. Additional seasonal flights are available from Amsterdam, St. Petersburg, Stockholm, Copenhagen, Brussels, Rhodes and Warsaw, by the airline companies of Enter Air, German Sky Airlines, Jetairfly, Jet Time, Primera Air, Rossiva and Transaero.
New to the airport is Ryanair, and this is currently the airline company that offers the largest number of flights to and from Paphos. The company declared Paphos International Airport as their fiftieth base in 2012, and now offer over eighty flights per week. Throughout the year there are flights available by Ryanair from Chania, the London-Stansted Airport in the United Kingdom, the Milan Orio al Serio Airport and Thessaloniki. Seasonal flights operated by Ryanair are available from Budapest, Frankfurt, Kaunas, Krakow, Memmingen, Oslo, Pisa, Rome, Stockholm and Venice, among other locations.
Paphos Airport is located just 6.5km, or 4 miles to the southeast of the city of Paphos. It is nearby to the areas of Timi, Mandria, Anarita and Acheleia. Paphos is to the south-western side of the country, further to the west of Limassol and Larnaca, but to the southeast of Coral Bay. The airport is the main gateway to many spectacular resorts in the area. Paphos itself is a popular tourist destination, while Coral Bay and Limassol have their own attractions as well. The area is most noted for its beautiful beaches and its lovely mountainous landscapes which offer many breathtaking walking/hiking trails. Several champion golf courses are found in the Paphos area as well. The city of Paphos itself is well known for its historical sights dating back thousands of years, and the city is even on UNESCO's prestigious World Cultural Heritage List. One of the most famous landmarks that is regularly visited by tourists is the Castle of Paphos next to the harbour.
The best way to explore all the wonderful attractions Paphos and the surrounding area has to offer is in a rented car from one of the Paphos Airport car hire companies. They include Budget, Avis, Hertz, Thrifty, Europcar and Auto Europa, and all offer high quality vehicles at competitive rental rates. A wide selection of vehicles can be hired as well. The car rental companies of the airport are found nearby the arrivals area, and their vehicles are parked within walking distance of the terminal building. Keep in mind that public transport in Cyprus is not very extensive, therefore a rented car is a very good option.
Alternatively, passengers on arrival flights can take a public bus into the city, or to Paphos Harbour. The bus Routes 612 and 613 are available at times that correspond with flight arrivals, usually about every hour. A single journey ticket is very affordable, and can be purchased from the bus driver. The buses leave from stops outside of the terminal building. Nearby the arrivals area as well, taxis are available, and are a good form of transport if more privacy is preferred. There is no train station at the airport, and there are no railway services in Cyprus.
Paphos International Airport consists of just a single terminal building with sections for arriving and departing passengers. Since Hermes Airport Ltd took over the operation of the airport a few years back the terminal building has been renovated, and is now modern and efficient. This is also the company that manages Larnaca International Airport, the largest in the country of Cyprus. Larnaca International Airport has been renovated as well. Today, Paphos Airport has twenty-eight check-in desks, seven airline gates and three baggage carousels. There are also many facilities at the airport, which include a bank, a duty-free store, a gift shop, first aid services, WiFi connections, currency exchange services, a baby room, a tourist help desk and a couple of other shops and restaurants. The hotel reservation desk is useful for arriving passengers who need to arrange accommodation in the city. Many of the most popular hotels are found in the lower Paphos district, which is also the area where many of the historic landmarks and ancient churches are located. A number of hotels can also be found close to the Old Harbour area and the beach promenade. The city is particularly busy during the months between June and October, therefore, be sure to book your rooms as early as possible during this time.
Further details regarding Paphos International Airport flights are available from the airport, at the following contact numbers: Local – 77 77 88 33 and International – +357 26007100. Arrival schedules can be viewed online as well.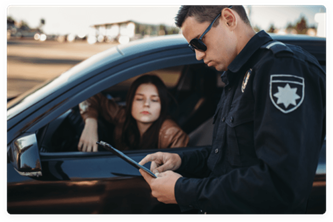 Get Your International Driver's Permit in 2 hours
An IDP is a requirement to drive or rent a car in many foreign countries. It is also a United Nations regulated travel document for your safety and ease of travel. Avoid additional stress whilst on your travels...
ORDER NOW
Was your flight delayed or cancelled?
You may be eligible to receive up to 600 EUR compensation per person in your party..
Claim Now!
Beat the Queues
Don't stand sweating for 45 mins waiting for Security. Get a fast track and get through in 5 mins or less.
Book now
Get Your International Driver's Permit in 2 hours
An IDP is a requirement to drive or rent a car in many foreign countries. It is also a United Nations regulated travel document for your safety and ease of travel. Avoid additional stress whilst on your travels...
ORDER NOW