Paphos International Airport Hotels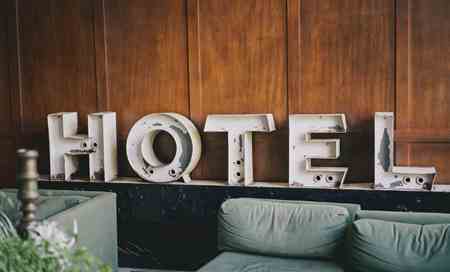 Paphos is a city on the southwest coast of Cyprus and the capital of the Paphos District. It is approximately 50 km west of Limassol (the biggest port in Cyprus) and 150 km southwest of Nicosia.
Paphos is a renowned tourist destination, attracting visitors from all over the world. The city offers many hotels and accommodation options, making it an ideal place for any traveler.
Whether you're looking for a luxurious resort or a more budget-friendly option, you're sure to find something that suits your needs in Paphos. You can book your hotel or accommodation through booking.com.
When visiting Paphos, Cyprus, it is important to be mindful of the customs and traditions of the local people. Many locals are very traditional and take great pride in their culture and heritage.
Visitors should always dress modestly in public places, avoid using offensive language and be respectful of religious beliefs. In Cyprus, giving locals gifts when first meeting them is polite.
Here are some hotel recommendations that are within a reasonable distance of Paphos International Airport.
Kiniras Traditional Hotel & Restaurant
Address: 91 Makarios Avenue, 8010 Paphos, Cyprus
The Kiniras Hotel and Restaurant is located in the historic district of Paphos, in a Venetian building that dates back to the 15th century and has been lovingly renovated. All rooms have balconies overlooking the vibrant garden and complimentary Wi-Fi.
All rooms have air conditioning, satellite TV, an electric fan, a kettle, and a mini-bar; some also feature unique fresco murals. The bathroom is private and comes with free toiletries and a hair dryer.
Fish, pork, and other delights are only some things on Kiniras Restaurant's menu.
Axiothea Hotel
Address: 2, Andrea Ioannou Street, 8047 Paphos, Cyprus
The family-run Axiothea, nestled in Paphos's historic quarter, provides guests free Wi-Fi in public areas, a complimentary breakfast, and a room with a balcony overlooking the Mediterranean.
It is next to a public park and provides amenities such as a bar and a private art gallery.
The windows in your air-conditioned accommodation at the Axiothea Hotel stretch from floor to ceiling. Some look out over the Mediterranean Sea, while others take in the sights of Paphos town and the surrounding area.
Each has a private bathroom with complimentary toiletries, a telephone, an LED television, and a mini-fridge.
Hermes Gardens
Address: 202 Block A, Hermes Gardens Kato Pervolia, 8046 Paphos, Cyprus
Hermes Gardens provides rooms in Paphos with free Wi-Fi, air conditioning, an outdoor pool, and a terrace and is located within a 12-minute walk of Kefalos Beach and 1.1 kilometers of Lighthouse Beach.
There is a private pool, a garden, and free parking at this apartment complex that guests can use whenever they like.
The apartment features a balcony overlooking the pool, a fully furnished kitchen, a dining area, a flat-screen TV with satellite channels, a bedroom with a queen-size bed, and a full bathroom with a shower.
Royal Seacrest А203 Sea View Apartment
Address: Block A, Royal Seacrest, Paphos, Cyprus
The air-conditioned Royal Seacrest A203 sea view apartment in Paphos, Cyprus, features a balcony overlooking the Mediterranean Sea and free Wi-Fi, just an 11-minute walk from Venus Beach and a kilometer from Kefalos Beach.
There is a private pool, a garden, and free parking at this vacation rental that you may maintain on your own.
Two bedrooms, one bathroom, linens, towels, a flat-screen TV, a dining area, a fully furnished kitchen, and a balcony with views of the pool are all provided in this apartment.
There is a balcony in the flat, and it offers both bicycle and automobile rental options.
The 24-hour front desk is staffed by trilingual (English, Latvian, and Russian) professionals.
Tasmaria Aparthotel
Address: 50 Tombs of the Kings Avenue, 8045 Paphos, Cyprus
The family-run Tasmaria Aparthotel is tucked away in a quiet corner of Paphos, not far from the city's busiest tourist districts.
It's only 550 meters from the nearest beach and only 200 meters from the famous Tomb of the Kings. This hotel has a pool and a sun deck with free lounge chairs and umbrellas.
Accommodations in Tasmaria are large and self-contained. Two twin beds, a couch bed, a private bathroom with a tub or shower, a separate toilet, and a 240v shaving plug are standard in all studios. Complete with all the essentials for preparing meals, the kitchenette features an oven, four gas burners, a refrigerator/freezer, and a cookware set.
There's a coffee table and a balcony or terrace off the living room. AC and safe deposit boxes may be rented for a supplementary fee.
Services are provided five days a week, including a change of linens and towels twice a week.
King's Hotel
Address: 38, Tombs of the Kings Road, 8134 Paphos, Cyprus
King's hotel offers a pool and free Wi-Fi in public areas, and it is located a quick 0.6 mi from Old Town and just 300 m from LightHouse Beach.
The King's has rooms with TVs, air conditioning, and private balconies with furniture. Each suite includes a private bathroom with a shower.
There is a poolside and interior bar, and both serve drinks and coffee.
The King's is surrounded by various restaurants, pubs, and retail establishments. It's about a 20-minute stroll to the picturesque Paphos Port.
The Catacombs and the Tombs of the Kings can be reached on foot in less than a kilometer. The hotel has a regular bus service to Pano Paphos, the port, and Coral Bay.
Recommended Hotels Near to Paphos Airport
Find Hotels near to Paphos Airport
Frequently Asked Questions - Paphos Airport Hotels