Bus Transfers To and From Paphos Airport



Buses from Paphos Airport with Bus Routes and Times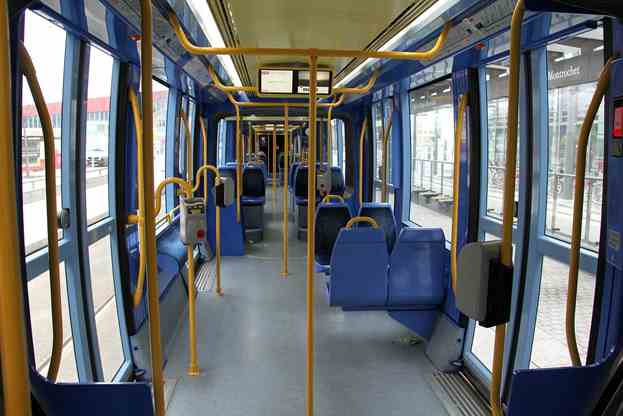 Paphos International Airport is one of the two large international airports on the island of Cyprus, the other being the Larnaca International Airport. It is the second busiest airport in Cyprus by passenger traffic, handling over 2.5 million passengers per annum, many of which are tourists coming to enjoy the lovely beaches, golf courses and other attractions in the nearby vicinity. Although public transport services are not extensive in Cyprus, as most people drive their own or a rented car, there are a few Paphos International Airport buses available, which are useful for reaching a few areas nearby. Buses are also usually much cheaper than the taxi services of an airport.
The airport of PFO is located on the south western side of Cyprus, just 6.5km from the city of Paphos. It is alongside the Mediterranean Sea, and nearby to Timi, Mandria, Anarita and Acheleia. The airport has one terminal building for all its passenger facilities, that was renovated a few years back by its new operator, Hermes Airports Ltd. This company is also the manager of Larnaca International Airport, which also received renovations to its terminal buildings in 2009. Paphos Airport has seven airline gates and twenty-eight check-in desks, and has a capacity to handle up to 2.7 million passengers per annum. It has a reasonable number of passenger facilities as well, that include a few shops and restaurants, a duty-free store, WiFi connections, a tourist help desk, first aid services and a bank. From outside of the terminal, passengers have access to various forms of ground transportation, that include buses and taxis.
Public bus services
Since 2009 there have been public bus services available to and from Paphos Airport, which have provided many passengers with an affordable way to travel. Buses, although they only stop at certain destinations, are much cheaper than taxis, and could therefore be a preferred way to travel. Airport buses are able to transport a passenger's luggage items, and are often accessible to disabled passengers, as they are equipped with low floors. They could also have a "kneeling capacity", and are able to be lowered even further.
The buses to use to or from the airport are Routes 612 and 613. The first provides transport to the Paphos Harbour, while the other takes passengers into the city of Paphos. Stops along the way for the Route 612 bus include Archbishop Makariou Avenu, Yianni Kontou, Posidonos Avenue 7, 6, 5 and 4, Danaes, Posidonos Avenue 3, 2 and 1, Alkminis and Ledas. The duration of the journey from start to finish is about half an hour. From the first of April to the end of November the buses are available every hour from 07:30 to 10:30, 12:30 to 19:30 and from 21:30 to 00:30. When travelling in December, January, February or March, the buses are available every hour from 11:30 to 14:30 and from 17:30 to 20:30. The bus schedules are mainly arranged to suit the times of arriving and departing flights so that passengers do not need to wait too long for a bus.
The second route mentioned, Route 613, is a convenient way to travel to the city of Paphos, and these buses are available every day between 07:25 and 18:30. From the airport to the last stop (Karavella) will take approximately forty minutes. Stops along the way include Timi, Acheleia, Koloni, Archbishop Makariou Avenue, Athinon and Griva Digeni.
Tickets for the public buses of the airport and those that are used in town can be purchased from various outlets, and are available in several forms, for example, a single ticket, a daily ticket and a weekly ticket. A single ticket is valid for one journey only, and between the hours of 04:00 and 23:00. It will cost 1 Euro. A night-single ticket will need to be purchased for trips between the hours 23:00 and 04:00, and will cost 2.50 Euro. Daily tickets (3 Euro) are valid for a whole day between 04:00 and 23:00, and weekly tickets (13 Euro) are valid for seven days during the same hours. Monthly tickets for 30 Euro can also be purchased. Children of up to twelve years of age may travel for free.
From Paphos, passengers will also have access to several intercity buses, such as those to Limassol, Larnaca and Nicosia. One ticket for these buses vary in price, but are between 3 and 5 Euro. Daily, weekly and monthly tickets can be purchased for intercity buses as well, and special tickets are available that allow for travel on city and intercity buses.
Further information regarding Paphos International Airport buses, and the buses within the city, is available at www.pafosbuses.com and at www.cyprusbybus.com. The airport can be contacted by telephone from areas in Cyprus at 77 77 88 33.